It's usually one of the last festivals in the UK calendar, but it's one of the longest-running and most popular. It's a rite of passage for many teenagers at either end of the country. If you're planning to attend Reading & Leeds this year, here's everything you need to know – from how to get there, to what to wear and everything in between.
When Is It?
The festival takes place on 24-26th August. The Reading festival is held at Richfield Avenue, whilst the Leeds festival takes place at Bramham Park.
Who's On?
The lineup alternates, and is enormous, but here are some of the highlights:
Reading:
Friday – Fall Out Boy, Travis Scott, The Kooks, Post Malone, Wolf Alice, Annie Mac, Harry Hill.
Saturday – Kendrick Lamar, Panic! At the Disco, Dua Lipa, Pendulum, Alan Walker, Papa Roach, Chris Ramsey.
Sunday – Kings of Leon, Courteeners, J Hus, Diplo, Jax Jones, Tom Grennan, Joel Dommett.
Leeds:
Friday – Kings of Leon, Courteeners, The Vaccines, Slaves, Charlie Sloth, Hollywood Undead.
Saturday – Fall Out Boy, Travis Scott, The Wombats, Nothing But Thieves, Underoath, Seann Walsh
Sunday – Panic! At the Disco, Kendrick Lamar, Sum 41, Deaf Havana, Danny Howard, Kate Nash, Wretch 31.
There are many different stages such as the main stage, the Radio 1 Dance stage and the alternative stage. 
There are also artists performing on Thursday night for full weekend ticket holders.
Can I Still Get Tickets?
You can still get weekend tickets for Leeds, as well as day tickets for the Friday, Saturday and Sunday.
Weekend tickets remain for Reading, but the Saturday tickets are sold out. You can still go for the day on the Friday and Sunday.
Weekend tickets are £205 plus booking fee, whilst day tickets are £69.50 plus booking fee. You can purchase them via Ticketmaster.
Getting to Reading
There are multiple ways to get to the Reading festival.
By Coach – You can get an official coach, provided by Big Green Coaches, from 41 locations around the UK including Basingstoke, Bristol, Cardiff, Exeter, London, Norwich and Southampton.
There are also shuttle buses from Reading town centre and Reading train station to the site.
By Car – There are two car parks available but you must buy car park passes before you arrive. If you're going for the day, day car park passes are £20.
By Train – Reading's train station is approximately a 15-20 minute walk from the festival site. You can reach Reading from many stations in the UK, including London Victoria. However, you should be aware that the trains don't run late, so if you're planning to use these to get home, you'll need to leave early. You can buy tickets online through the National Rail website.
By Taxi – There will be a taxi drop off point by the Red Gate.
Getting to Leeds
There are many different ways to get to Leeds festival.
By Train – The closest train station is Leeds train station, which is accessible from many major stations such as Manchester, Liverpool and London. You can get a bus directly from the station to the festival site.
By Coach – The official coach provider for Leeds is Big Green Coaches. They will pick up from 39 locations around the UK including Birkenhead, Blackburn, Liverpool, Llandudno, Sheffield, Hull and Warrington. There are options for weekend coaches and day coaches.
By Car – For Leeds ticket holders, parking is included.
By Taxi – There will be an official Hackney taxi rank by the Red Gate.
Where Should I Buy my Camping Stuff? 
If you haven't yet bought your tent, sleeping bag or other camping equipment, don't worry, it's not too late!
If you'd rather just pitch your tent and get on with the drinking, partying and music, you'll need a pop-up tent. Argos has a great selection, from just £24.99 for a two man pop-up tent.
If you're looking for something that will last for many festivals to come, you can find a great quality tent for a reasonable price at Go Outdoors. A 3-4 person tent with a little porch and windows is £59.99.
Now that you have your tent sorted, you might need other equipment like your sleeping bag, camping stove, a chair or coolbox. A great place to look for these is Aldi, who always have high-quality products at a low price. You can even buy Special Buys online through the Aldi website.
How much money should I take?
The expense of festivals doesn't just stop at the cost of the ticket or the equipment. You'll need money when you're there – for food, for drinks and for souvenirs. However, you can do it on a budget. You have to be prepared to take in your own food and alcohol. Stock up on cereal bars, bottles of water, cans and tins of food. If you're not worried about the budget, you'll probably need a few hundred pounds. Food is expensive (expect to pay about £6 for a burger!) and drinks are too, with a pint of beer probably costing around a fiver. You're not allowed your own drinks in the arena, so if you want to get drunk, do this at your tent and stick to soft drinks in the arena.
You'll need to be careful with your money, so keep it safe!
What should I pack?
Festivals can be dirty, but that's part of the fun. When packing, you'll want to remember:
Baby wipes
Moist toilet roll
Tissues
Hand sanitiser
Deodorant
Mouthwash
Toothbrush/toothpaste
Crossbody bag
Hat
Rain Jacket
Suncream
Towel
First aid kit
Torch
Ear plugs/eye mask
Portable charger
Reusable water bottle
A warm jumper
ID
What should I wear?
Be creative with your festival wardrobe! It's time to express yourself! Go crazy with gems, make wellies part of your everyday wardrobe and enjoy.
Here's a few staple items to pack:
A Khaki Shacket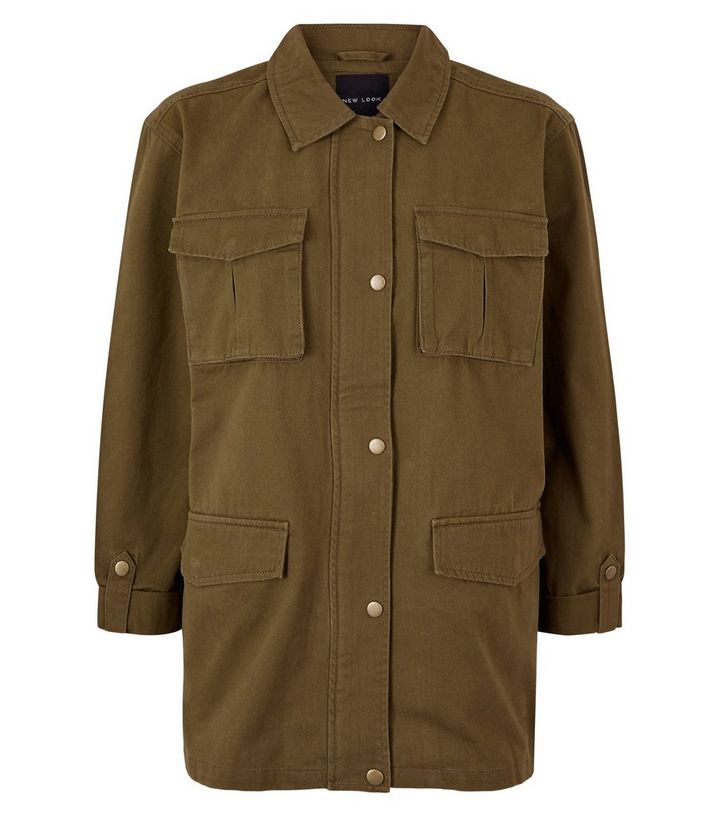 Utility is a timeless trend for festivals, and you can't go wrong with a khaki shacket. It goes well with denim, it goes well with black – what more could you ask for? This one is from New Look.
Wellies
Hunters are the classic festival wellie that never goes out of style. You can get them in different colours and styles, but classic black is best. You can buy from Schuh.
Denim Shorts
Denim shorts are another festival staple. If you buy two pairs, I guarantee you won't wear anything else for the whole time you're there! Go to a high-quality retailer like Next – these high waisted shorts are just £22.
Rain Mac
British festivals have unpredictable weather, but you don't have to compromise on style. This red rain jacket from ASOS is a bargain at £22.
Hoodie
It gets cold at night at festivals, so a good hoodie is a must. It's always best to shop in the men's section too for oversized comfort. This hoodie is from H&M for just £17.99.
Gems and Glitter
The Gypsy Shrine is the number one place to shop for festival glitter and gems.